February 2005

We are always working, and thinking of activities to offer you at Mystical Beginnings!
If you have any ideas you would like to share, please e-mail Lady Amethyst at:

Free Palm Reading!
When you visit Mystical Beginnings in the month of February, we will give you a free palm reading! Just ask when you visit, if you would like a palm reading.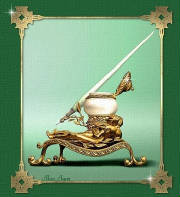 Mystical Beginnings was here yesterday, and it is here today, and we hope it will be here tomorrow!